My mother, over to visit for the annual morel hunt, spotted this tiny creature crawling out of a morel and across the table. We had it halfway outside before we decided that we simply had to get the camera. This creature is COOL!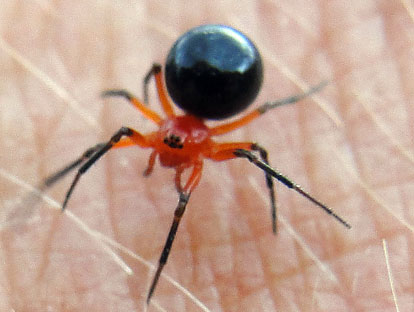 Haven't been able to ID it. Perhaps it is a 'dwarf spider' — Erigoninae.  But it's difficult to concentrate on a name when something looks this awesome. Can you tell we're infatuated? Another case of taking a closer look and being amazed at what we see. Dang, this is a cool world we live in!
Posted on May 8th, 2010 by Kenton and Rebecca
Filed under: Bugs and Crawlies!